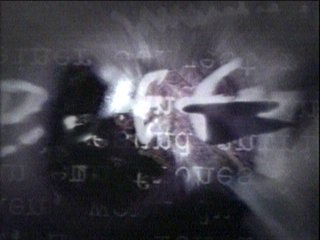 Again, this is a frame from near the end of the intro, one of those one-second explosions that is just a rush of images. Actually, these are back-to-back frames ...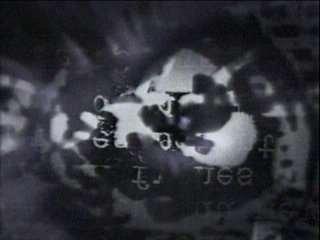 I can't really tell here if we're using the same page of text. My suspicion is that we are ... I wonder what the book is, where it came from, stuff like that. The most likely explanation is that someone on the production staff had a cool book, and brought it in, and they used it ...
but it would be fun if there was a better story.